Ghella signs a new contract to build the Vancouver Broadway Subway Project
09-05-2020
The Broadway Subway Project Corporation, formed by Ghella and the Spanish firm ACCIONA, has reached financial close to build the Broadway Subway Project, an extension of the Millennium Line and a key link for the Vancouver transit system.
The CAD 1.728 billion project, using a design-build-finance approach, includes the design and construction of 5.7 new kilometres of network, part of which will be underground twin tunnels with an excavation diameter of 6.3 metres and six new stations.
The construction of the subway will start in 2020, with the new extension opening in 2025.  Once in service, the trip from VCC-Clark to Arbutus Station will take 11 minutes, saving the average transit commuter almost 30 minutes a day and relieving congestion along Broadway. This will significantly reduce greenhouse gas emissions: a sustainable solution that will benefit the whole Vancouver community.
This new project marks Ghella's return to Canada, where the Company delivered important works in the 1950's. This is consistent with the Group's corporate strategy, aimed at favouring sustainable growth through the selective acquisition of contracts in low risk and high potential countries.
The project is funded and delivered by the Government of British Columbia, with contributions from the Government of Canada and the City of Vancouver.
The Broadway Subway Project Corporation selected by the Province of British Columbia is led by ACCIONA (60%) and Ghella (40%). The companies have already collaborated in the past in iconic international transport tunnelling infrastructures such as Scandinavia's longest high-speed railway tunnels for the Norwegian railway authorities (the Follo Line), the Legacy Way highway tunnels in Brisbane (Australia) and the Bologna Node on the Milan-Naples high-speed rail section in Italy.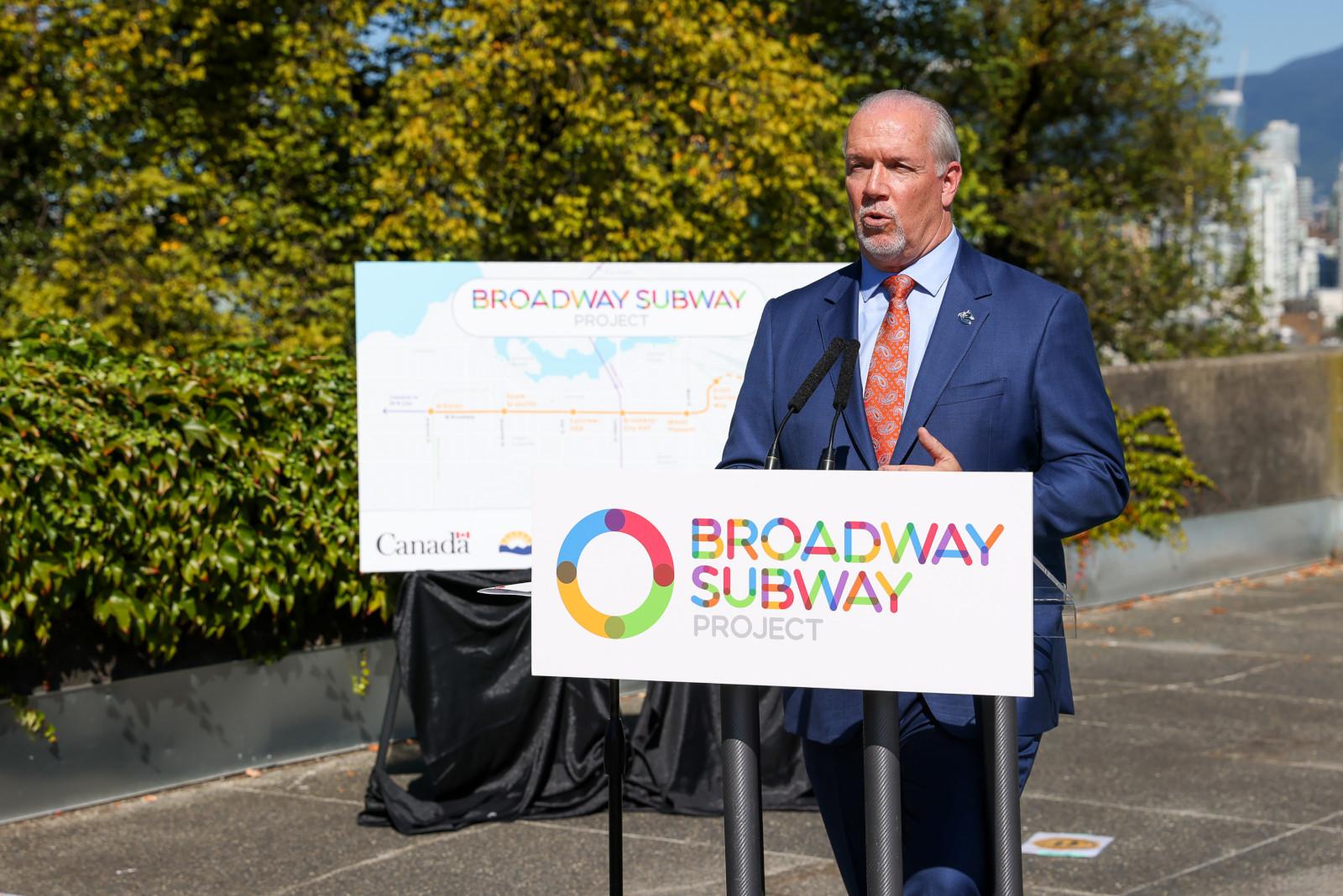 Premier of British Columbia John Horgan announcing the contract to deliver the Broadway Subway